Your San Jose and San Mateo employees are tech-savvy and independent. Now the solutions in your break rooms and micro-markets can be, too. Plus, you can even help your company's healthy initiatives.
The hubz Smart Cooler is a flexible and intuitive break room solution offering San Jose and San Mateo businesses the ultimate convenience, freshness, and security in one machine.
The Benefits
The hubz Smart Cooler is great for big or small accounts. It's compact. It keeps up with high traffic break rooms and small spaces. Our clients love it for lots of reasons!
No wasted space. Your San Jose and San Mateo employees can enjoy food, snacks and drinks, all kept fresh and chilled, in the same unit.
Store beverages and food in the same spot. You can select the product mix. This allows you to cater to your San Jose staff's healthy options and micro-markets with the hubz Smart Cooler.
Customize your options. With the technology the hubz Smart Cooler offers, you can put the food and beverages you want. Combined with advanced security, it's a win-win!
Ease of payment. Your San Mateo employees will enjoy the easy payment system. Grab your item and the hubz Smart cooler instantly recognizes the item. Then, pay with your phone. It's a touchless and seamless process.
Smart inventory tracking. Smart technology makes phone payments easy. Inventory tracking makes sure your hubz Smart Cooler is stocked with the right San Jose and San Mateo healthy options. The unit's locking feature reduces theft and employee errors.
Reliable temperature. The temperature controlled unit makes sure food and beverages stay fresh. If the hubz Smart Cooler senses the temperature is not high enough, it will lock itself. This feature helps keep your San Jose and San Mateo employees healthy, by preventing them from eating spoiled snacks and office pantry items. More importantly, it locks in the freshness.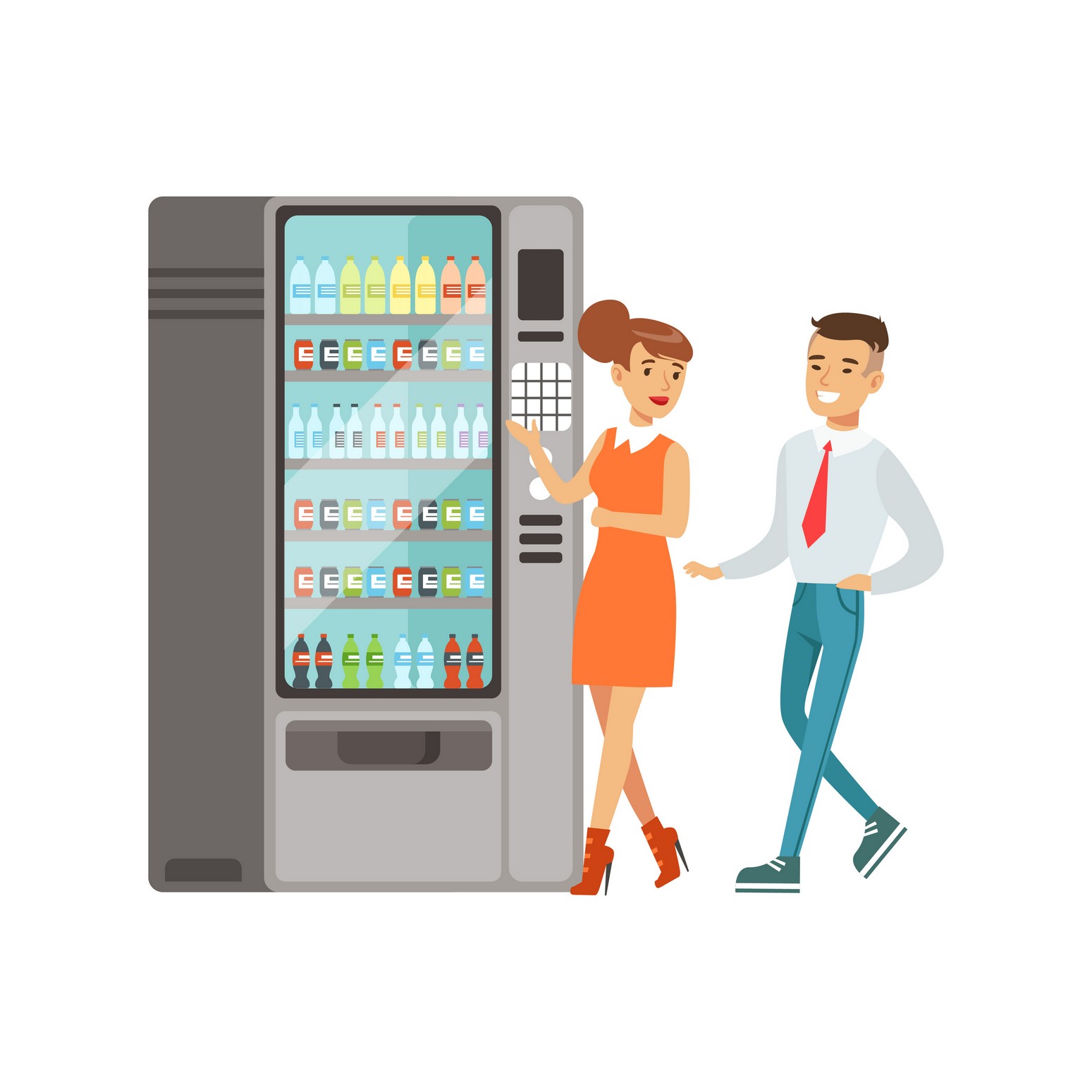 How It Works
Swipe, scan, or tap to unlock the machine. You can use your mobile wallet, debit cards, or credit cards. After swiping, the hubz Smart Cooler unlocks, allowing your San Jose and San Mateo employees to grab the items. It then automatically charges the employee for the item he or she picks up. This advanced technology will recognize when something has been removed as well. Once finished, simply close the door and it charges for the items taken. It even has a shelf on which to place items during the transaction.
The best feature is the way it recognizes items added or removed. For example, did you grab an item by mistake? No sweat! You can replace an item and the wrong selection will be deducted from the total. If a wrong item is put back in the wrong spot, the hubz Smart Cooler will prompt the person to replace it in the correct spot. Once the purchased items are all removed, the unit charges the method of payment.
Why Silicon Valley Refreshments Loves this Smart Cooler for Break Rooms
It's customizable, easy to use, and secure. For this reason, clients love it, which means we love it!
Are you thinking about adding a hubz Smart Cooler yet?
If we've got you thinking about adding a hubz Smart Cooler to one of your healthy San Jose and San Mateo office break rooms, give us a call at 408.971.2318. Visit our website to learn all about how this unit can improve your employee's break room experience or go directly to our hubz Smart Cooler to watch a helpful video on it! Optimize employee time and use an experienced, technology based company with Silicon Valley Refreshments.